ALH7401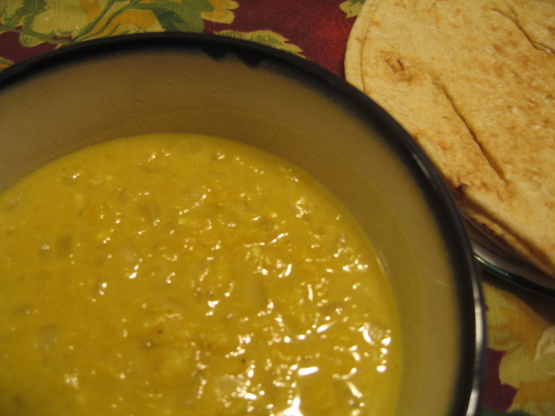 A quick and easy version of Eritrean/Ethiopian lentils. Could also be called curry lentils. The great thing is that you can leave this at a simmer and walk away, just stirring occasionally and adding more water until you reach the desired consistency.
Chop onions and garlic finely.
Sauté in oil over heat in a large pot
Add Madras curry and sauté a few more seconds.
Add red lentils and coconut milk.
Stir and let mixture sit a few moments.
Add water.
Simmer, stirring occasionally, until this has reached a nice mushy, stew-y consistency. Remove from heat and salt liberally to taste (may need a teaspoon or more of salt).
Serve over injera, rice or just eat plain with bread. Freezes well. Reheats well.