Quick & Easy Ginger Muffins
katew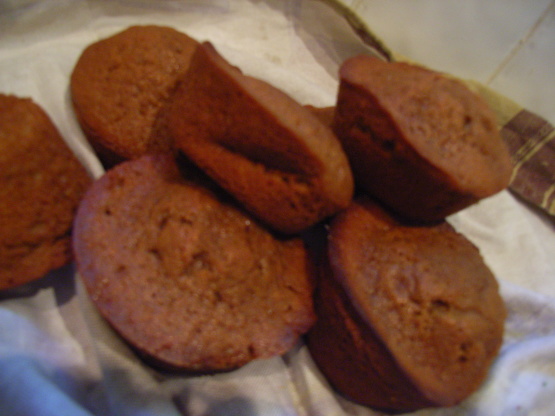 For extra fast preparation time, and speedy cleanup, prepare entire recipe in your food processor.
Mix wet ingredients in food processor. Add premixed dry ingredients. Blend together until dry ingredients are just moistened.
To bake, preheat oven to 375°F Grease bottoms only of medium size muffin cups, fill to 2/3 full. Bake at once in a preheated 375F oven until golden brown, 15-20 minutes.