Quick & Easy California 3-Bean Chili
Junebug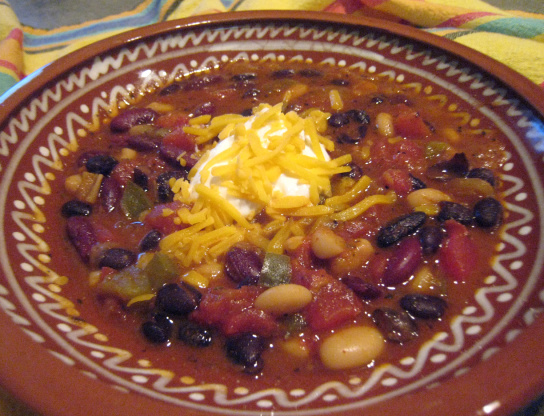 This recipe actually came from a Sunday newspaper circular for McCormick spice coupons. After I tried this recipe I have never gone back to any other spice mix or package for chili with or without meat. I would even go so far to say that it would be good for taco meat (minus the sugar). For a heartier one bowl meal serve over rice.
Heat oil in large saucepan over medium-high heat. Add onion and green pepper, cook 5 min., stirring often.
Stir in spice mix and remaining ingredients. (I like to toast the spices for about a minute before adding the other ingredients.)
Bring to a boil. Reduce heat and simmer 20 min., stirring occasionally. This freezes beautifully.