Quick, Easy, and Cheap Tomato Soup
Ben H.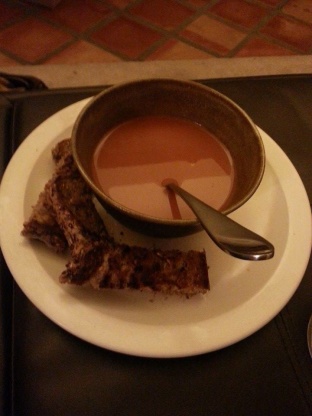 This is almost as easy as opening a can of tomato soup. Yet this can be used to stretch your last can of soup or alone. My kids prefer no optional additions.

I tried this anyway, despite negative reviews, and because I needed tomato soup in a hurry. I am SO GLAD I did. Is it gourmet? No. Is it garden fresh? Of course not. Is it every bit as yummy as the canned kind you grew up eating grilled cheese sandwiches with? You betcha! This was fantastic and I am going to be making it all of the time instead of that classic can that I was not fond of serving my family (check the label and nutritional info, then compare it to this. You'll switch too!) I did not add any of the suggested possible add-ins and I really, really enjoyed this. Very, very similar to the red and white can, without all the extra additives. Plus you can control the sodium!
Put tomato paste in saucepan; add milk or water using empty tomato paste can and rinsing can thoroughly.
Add salt and sugar and optional additions if using; stir.
Cook on medium, stir and serve.