Quick Dijon Broiled Catfish
Bergy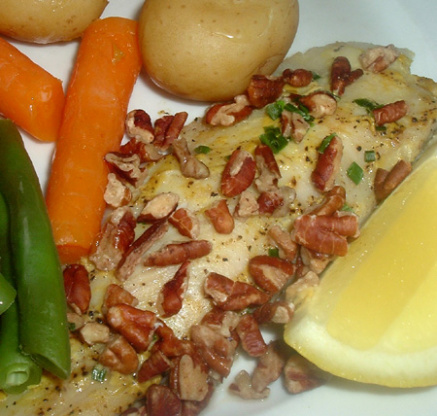 Lemon, chives and pecans too. Found this recipe on a card in the supermarket and I haven't tried it yet.
Place oven rack 6 inches from broiler.
Spray baking dish with nonstick cooking spray.
Place fish fillets in pan and season to taste with salt and pepper. Spread mustard on top of fillets.
Broil for 5 minutes or until fish flakes easily when tested with a fork. The mustard will darken but do not allow it to burn.
Place each fillet on a plate garnished with lemon wedges, chives and pecans.