Quick Cucumber, Tomato and Feta Salad
Boomette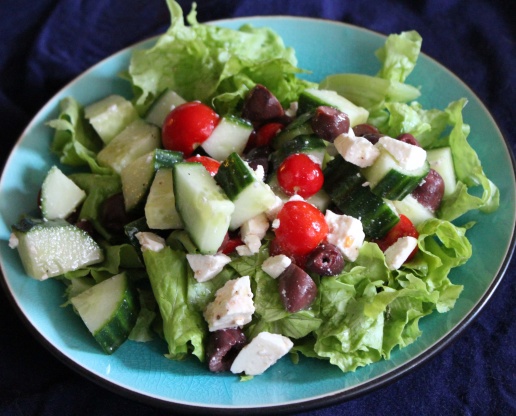 Use a mix of green and black olives in this perfect lunchtime salad, which also makes a delicious condiment for pita sandwiches. Or spread a whole wheat tortilla with hummus and top with a generous spoonful of salad to make a fresh, crunchy wrap. Enjoy!

Good and fresh - everything a salad should be.
In a small bowl, toss cucumber with cherry tomatoes. Add feta cheese and a handful of pitted kalamata olives.
Drizzle with a little vinegar or lemon juice and olive oil and season with salt and pepper.
Spoon each serving into an iceberg lettuce leaf.