Parsley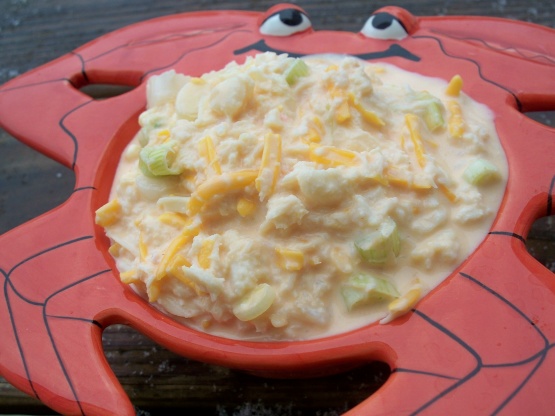 This is so good and quick to make for gatherings. Serve it on Ritz crackers and let the party start, because the crab dip is here! Cooking time = chilling time.

just wondering about the quantity of mayo and dressing to 2 cans of crab........ while looking at the pic, there is clearly a LOT more liquid than called for, and no mention of celery? or onions? i make a similar crab dip that calls for BOTH 1/2 cup mayo, and 1/2 cup cottage cheese for 1 can of crab. thanks
Mix all the ingredients together and chill about 1 hour.
Serve with "Ritz" crackers!