Quick Corn and Zucchini Saute

Great recipe for when your vegetables are coming in from your garden! Beautiful colors in this. I've added a bit of onion from time to time, but my Mom is avoiding onions due to dietary concerns and so posted it like this. Adapted from a recipe in Grrr-eat Grub cookbook!
Directions
Saute the zucchini and peppers in oil in a large skillet for 5 minutes or until crisp-tender.
Add the corn, garlic, salt, and Italian seasoning, and saute for 3 to 5 minutes or until the corn is crisp tender.
Reviews
Most Helpful
I made this exactly as written, except I used all red pepper (and no green). I had the zucchini and the pepper fresh from the farm, but sadly had to use frozen corn, as it is past season here. Even though this is relatively simple with few ingredients, it is really very flavorful. I had never thought of combining zucchini and corn before, but it's a winner. Made for breezermom's Football Pool Week 10 win!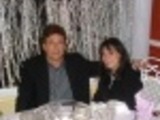 Delicious ! I made the recipe as directed. It looked like a lot of food but the 2 of us ate most of it. Will make this again.
This was a lovely vegetable dish, quickly done, pleasing to the eye, fresh and flavourful. I didnt have a green pepper, so made it without, I dont think it suffered for the lack. I did use frozen corn. Thank you, breezermom, we enjoyed this and will make it often. Made for PRMR tag game