Another outstanding recipe from cooking light. Tastes like Tom Kha (Thai coconut soup) without all of the expense and fancy ingredients.
Directions
Combine the first 7 ingredients in a medium saucepan, and bring mixture to a boil. Reduce heat, and simmer, uncovered, 10 minutes.
Remove from heat; stir in coconut milk, onions, chopped cilantro, and lime juice. Spoon rice into a soup bowl; ladle soup over rice.
Reviews
Most Helpful
I'm giving this 5 star rating with one stipulation - additional lime (or lemon) juice! Without the lemongrass, it seemed to be missing something. I listened to my brother for once and brought out some sliced lemons. (Lime would've been good, but I only bought one for the recipe and had already used it up.) Everyone squeezed it into their soup. It went from 3 stars to 5! A great alternative to restaurant thai soup which usually contains MSG.

Let me rave about this! Absolutely delicious! Full of flavor, an undercurrent of heat, very fresh tasting. I used homemade, salt-free chicken stock and added salt at the end. Also, I could not bring myself to boil the shrimp--so I brought the liquid to a boil, lowered the heat and then added the shrimp. What a really wonderful (and easy) soup!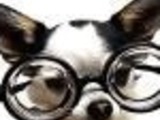 I thought this was delicious! I gave it 4 stars bc I needed more spice. I served this over brown rice and it was still great. Thanks for the great recipe!