Pam-I-Am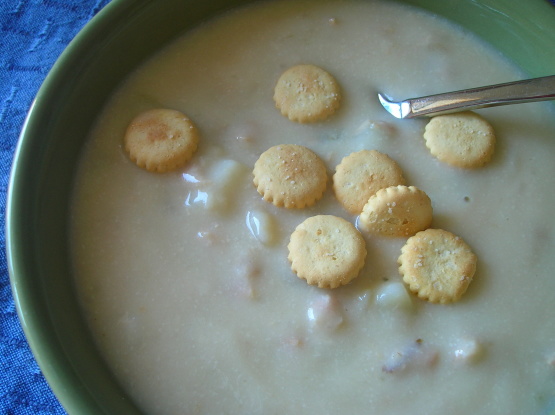 I like to do quick recipes for lunch and am always trying soup combinations to make a quick lunch. This one is real good.

I made this for dinner one night last week and it was soooo easy and delicious. I didn't have a condensed clam chowder soup so I used 2 cans of the regular non-condensed kind. I also added the juice that was in the can of chopped clams...and used low sodium cream of celery soup. It was plenty salty with all of these canned ingredients, but no overly salty. I served it with a crusty baguette. Yum! Definite repeat recipe!
In a 2-quart saucepan over medium heat, combine all ingredients EXCEPT parsley.
Heat through, stirring occasionally.
DO NOT BOIL.
Garnish with parsley.