Thick, rich sauce that turns fudgey on ice cream. Whipped this up to serve over vanilla ice cream and chocolate cupcakes.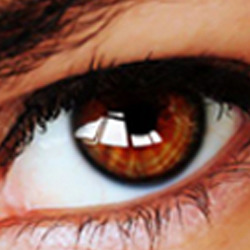 Such a good, rich chocolate sauce, and easy to boot! If you are a milk chocolate lover, use milk chocolate chips instead of the semi-sweet ~ Made for Fall PAC 2008.
1 1⁄3 cups semi-sweet chocolate chips
1⁄2 cup butter
1⁄2 cup sour cream (I used light)
Put chips in a microwave safe saucepan with butter on top. Microwave on medium for 2 minutes, then stir.
Continue cooking at medium heat for 20 second increments then stirring until smooth.
Add a spoonful of sour cream and stir well (this tempers the chocolate mix).
Stir in the rest of the sour cream till well blended.
Spoon over ice cream. YUM!