Quick Choc Mousse Filling for Cakes or Swiss Roll!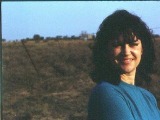 This is a filling I really needed in a hurry one day, long ago, and created it on the spot with available ingredients. It's an easy and quick substitute for more involved recipes. Just one caveat: use a high-quality chocolate. The first ingredient on the list of ingredients on your chocolate slab should read "cocoa butter" or "cocoa solids", not sugar!!! Sometimes it's worth spending on an imported slab!
Directions
Over low heat (or use double boiler or microwave) melt the butter, and add the chopped chocolate. Let it melt gently.
When completely melted, add vanilla or liqueur.
Cool slightly, then whisk in the cream cheese until the mixture is smooth.
Cool, then chill until thick enough to use as a filling for a cake or a Swiss roll.
Reviews
Most Helpful
Omygoodness! This is to die for. I spread it on toasted slices of poundcake! It's an addiction ...it really is! Yummmmm!