alligirl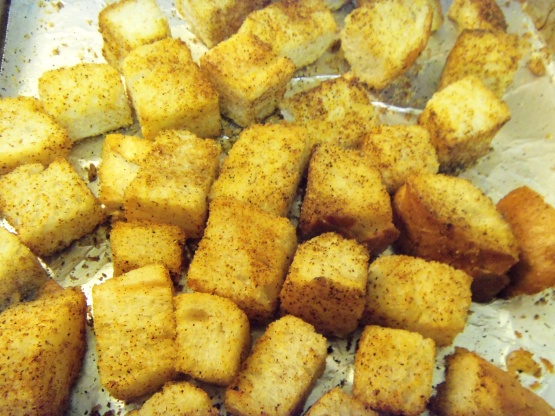 I got this recipe from SouthernLiving.com. I'm a quick and easy cook and this fit the bill. These croutons are great on a Southwest Caesar Salad.

Great idea! I 'made' some croutons, out of a sourdough loaf, and followed the directions, as written. I also sprayed with Pam on foil, for easier cleanup. These were good, but next time I may use cayenne, for a little more bite. Thanks for a great recipe, PickyEaters; I'm going to try these on a blackened chicken salad.
Place croutons in a large heavy-duty, zip-top plastic bag. Coat croutons with cooking spray. Combine paprika, chili powder, and cumin in a small bowl; sprinkle over croutons in bag. Shake bag to coat.