Luschka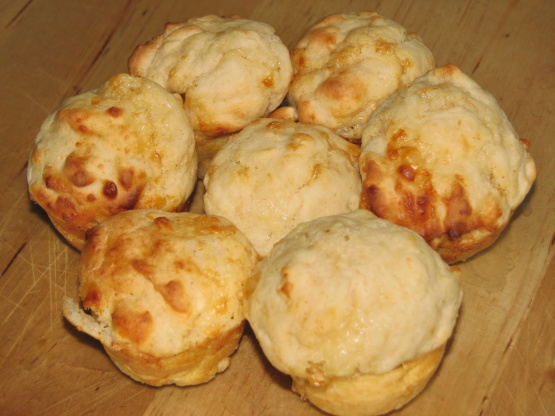 Quickest and easiest muffins on the block. Add your choice of herbs and spices to it.

I am not rating this because I might have done something wrong, but this recipe didn't work out for me. I was eager to try out a savory muffin and was enthused about this recipe because it sounded so easy, but the muffin texture just turned out way too dense. Will have the recipe and give it another shot sometime...thanks for posting it.
Preheat oven to 180 degrees celcius.
Add salt and cheese to flour. Add milk and mix well.
Spray a 12-cup muffin tin with nonstick spray.
Spoon the mixture equally amongst the 12 cups.
Bake till browned on the top. Should be 10 to 15 minutes.