fawn512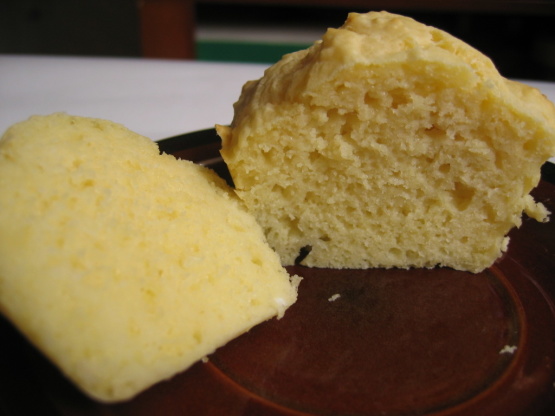 Easy, quick way, to enjoy Cheese Bread, with waiting for the "Rising" method.I have added chopped walnuts to this, and it is "extra special", then.

I wasn't crazy about this one. I had read some of the other reviews, and decreased the salt to 1/2 tsp., but I still found it to be too salty. I guess it depends on the cheese. The bread had a very heavy, cake-like texture. It was super easy to make, though.
Mix and Sift flour, baking powder and salt.
Stir in grated cheese.
Beat eggs and add milk and shortening to eggs!
Add this liquid mixture to the dry ingredients, stirring JUST ENOUGH to blend them together.
DO NOT OVER-MIX!
Pour into a"well-greased" 9x5-inch bread pan.
Bake at 350*F.
for 45-60 minutes.