Quick Cheese and Pepper Bread
I have been making this bread for several years. Pair it with a bowl of homemade chili or soup and you have a wonderful meal for those cold winter days. This bread really is quick and easy and can easily be made by beginners.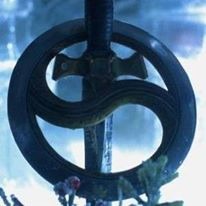 For the many of you that don't know her, Jellyqueen is not only the queen of jelly...she's also the Queen of Bread! The bread was super easy to make (which is always a big plus after working all day) and had just the right amount of pepper. The whole family enjoyed this (hey, it's really rare that ALL of us like something!). I love NurseDi's Red Beans and Ham and had been searching for the perfect bread to serve with it. I don't have to search anymore...this recipe is it!
Heat oven to 350°F.
Grease button only of 9x5 inch loaf pan.
Lightly spoon flour into measuring cup, level off.
In medium bowl, combine flour, cheese, sugar, baking powder, baking soda, salt and pepper; mix well.
In small bowl, combine buttermilk, margarine and eggs; blend well.
Add to dry ingredients stirring just until dry ingredients are moistened.
Pour into greased pan.
Bake at 350°F for 35 to 45 minutes or until toothpick inserted in center comes out clean.
Cool in pan 15 minutes; remove.
Cool completely on wire rack.
Wrap; store in refrigerator.