Quick Breakfast Blueberries
Ms B.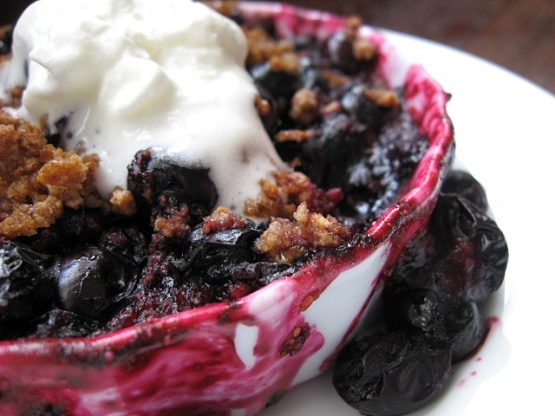 Like blueberry pie for breakfast.

This is one of the easiest and tastiest breakfasts I've had in a long time! I used mixed berries actually. YUM!! Thanks!
Put frozen blueberries in a microwavable cereal bowl and heat on high for about 20-30 seconds.
Add maple syrup and grape nuts and stir to combine.
Heat in microwave 10 seconds or so, just to be sure all the berries are thawed.
Top with whipped cream.