Quick Bread Crumbs for Casseroles
Junebug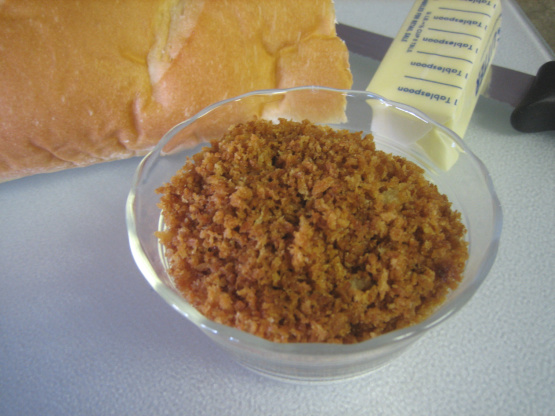 You forgot to buy crumb topping for your tuna casserole or your favorite casserole. Voila!!! Make them yourself. Quick and easy!!!

These are terrific breadcrumbs. So easy to make and so many uses. Not only for casseroles but on top of perogy too! Yum. I make own breadcrumbs too with my food processor and whatever bits of bread I have around including rye bread, brown bread, buns, etc. Add seasonings to taste or as indicated by other reviews. Yum.
Melt butter in a skillet.
Add 1 cup bread crumbs.
Stir constantly till crumbs are golden brown.
Use on your favorite casserole.