Jay3fer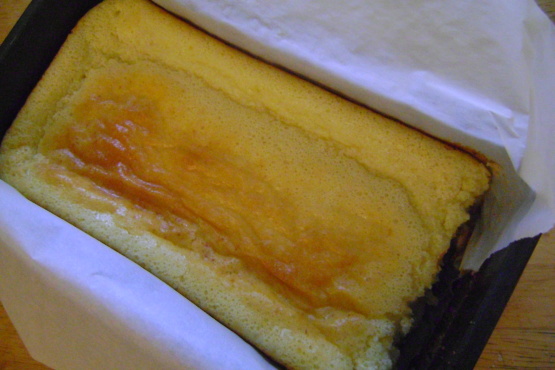 This is a requested Recipe from a local PBS TV Station. It is so easy and quick to make, yet so delectible! I know it will become one of your favorite's too!
Preheat oven to 350°.
Butter Glass Loaf Pan.
Melt Butter and put into large bowl.
Add the Cottage Cheese.
Mix until Creamy Smooth.
Slowly add the Bisquick.
Add the Sugar.
Add the three Eggs, one at a time, mixing well after each.
Pour mixture into loaf pan.
Bake 350° uncovered, for 40 minutes.
Set aside to cool for 5 to 8 minutes.
Slice about 8 even slices.
Serve with Jam, Preserves or Sour Cream on the side.