Junebug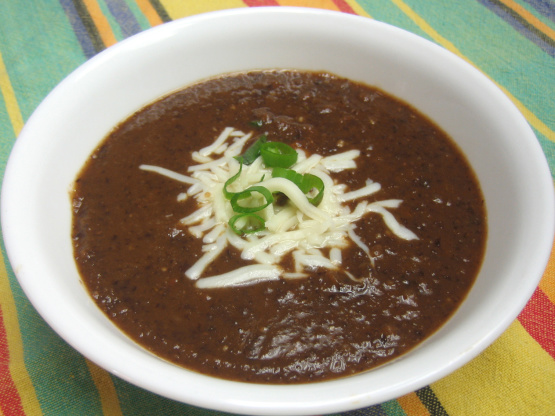 Want bean soup but short on time? Try this.

This is an easy to follow recipe that is simple to make and tastes absolutely wonderful! I did add extra garlic, hot sauce and about 2 tsp chipotle powder. I topped it with mozzarella and green onions. Excellent flavor and so quick! Thanks for sharing your delicious recipe SJG3483!
Heat oil, add onion, garlic and thyme.
Sauté about 8 minutes or until onion is golden.
Add beans, bean liquid, broth, tomatoes, and hot pepper sauce.
Bring to a boil, then reduce heat and simmer about 20 minutes until soup thickens, stirring occasionally.
Puree soup in blender in 2 batches.
Season to taste with salt and pepper.