linguinelisa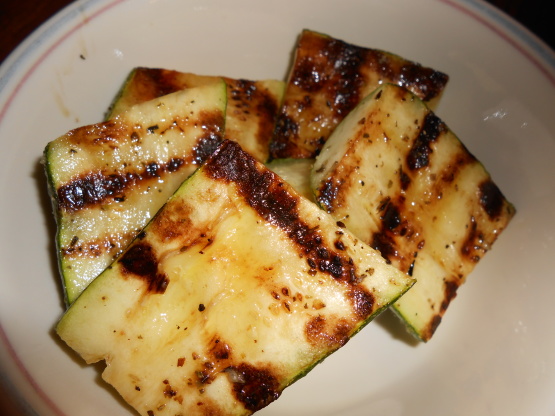 Another quick and tasty way to do vegetables on the BBQ. No need to measure ingredients but don't go overboard on the herbs.

This was a HUGE hit with my DH and myself. I like the fact that the herbs can be tailored to suit individual tastes. These were so easy to make and a refreshing way to make something we love! Made for the October Aussie/NZ recipe swap.
Slice zucchini in half length wise and then cut into serving pieces of around 5cm (2 inches).
Lightly sprinkle with dill, oregano and pepper, then drizzle olive oil over the top.
BBQ on oiled hotplate over low-medium temperature for around 4 minutes skin down, 3 minutes face down and a final 3 minutes skin down.