This is a simple sandwich you could have for breakfast or lunch. To take it on the go, wrap the hot sandwich in foil before heading out the door as part of a quick breakfast. This recipe is from Kraft.
Directions
Place 1 English muffin half on microwaveable plate.
Carefully crack egg over muffin.
Microwave on high for 40 seconds.
Top with tomato, bacon and Velveeta; cover with remaining muffin half.
Microwave on high 30 seconds or until egg white is completely set and yolk is thickened around the edge.
Most Helpful
I couldn't believe that you could get a breakfast sandwich together so quickly! I happen to like my eggs cooked well, so I needed to microwave the second time for 40 seconds. I wished the muffin had been toasted, though, so next time I might try doing that first. If you need breakfast in a hurry, though, this is the go-to recipe. Made for 1-2-3 Hit Wonders Tag Game.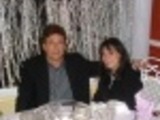 Made 2 of these this morning and the first was picture perfect (the DM had that one) and then made mine and had the whole egg slip off the muffin and then got it back on microwaved it and then when I put it back on for its second cook the yolk slipped off and in trying to get it back onto the muffin it burst and well when finished cooking did not make a pretty site but it tasted fantastic. So will be making again and hoping for the picture perfect result and hopefully capture with the camera lens. Thank you Lainey6605, made for ZAAR Cookbook.

I loved the taste of this, but mine turned out to be quite messy! I didn't add the tomato because I knew it would add alot of drippy juice, and I hoped I'd be able to eat this in the car on the way to work. I hollowed out a little in the middle of my english muffin to encourage the egg to stay on it, but it still spread out over the sides of the muffin. Regardless, it tasted delicious and I enjoyed it for breakfast today!