CrystalA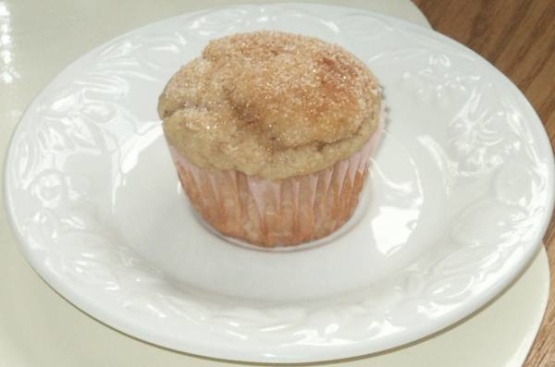 This recipe is one of my adopted recipes. It's easy to make because it starts with Bisquick, and based on the reviews, it doesn't look like it needs any changes.
Preheat oven to 350°F.
Combine Bisquick, 1/4 cup sugar, and 1 teaspoon cinnamon.
Add applesauce, milk, egg and oil, and beat vigorously for 30 seconds.
Fill greased muffin pans 2/3 full and bake 12-15 minutes.
Cool slightly and remove from pans.
Mix remaining sugar and cinnamon.
Dip tops of muffins in melted butter, then in sugar-cinnamon mixture.