Quick and Yummy Butterfinger Bars
There are a few recipes posted for "Butterfinger Bars" but none quite like like this one. This is a yummy bar cookie that is quick and easy enough for even kids to make. I have taken this to numerous gatherings and folks always ask for the recipe.
Directions
Heat sugar and corn syrup together in heavy pan until boiling. Add peanut butter.
Mix until well blended.
Pour over corn flake cereal, coating the cereal well.
Press into a 9 x 13 inch pan.
Melt chocolate chips in a small pan. Spread over batter.
Chill for 20-25 minutes.
Cut into bars.
Most Helpful
I had these great little bars put together in less than 10 minutes. Wow, are they good! I added about 3 1/2 cups of cornflakes to the peanut butter mixture. We love the crunch of the cereal in this recipe. I also added the whole 12 oz. bag of milk chocolate chips (melted in the microwave) to the top. My family loved these bars and I will be making them again. Thanks so much, AndreaVT96!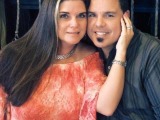 Delicious, almost tastes like peanut butter balls, we are going to make this during the holidays because it is SO easy!
I made this for PAC 06...Ohhh my goodness...these are wonderful. I made them up this afternoon. They were very simple(the hardest part was cutting them)to make. We all loved them. I did add another cup of cornflakes to get the bottom the way I wanted it. YUMMMMYYYYY!!!