Quick and Easy Potato Rolls
dicentra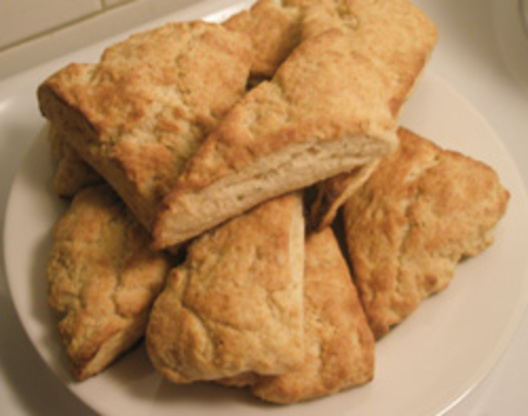 These rolls are delicious! and easy! and use no yeast! Sugar makes these slightly sweet, or you can use 1 tsp. salt for a more savory version.
These rolls were very easy and tasty to make. I used instant potatoes to speed things up even more. I agree with the last review that they needed an additional rising agent to help puff them up a little bit. They are definitely worth trying again!
Sift the flour and baking powder into a bowl.
Rub in the butter until the mixture resembles fine bread crumbs.
Stir in the sugar and mashed potato.
Add enough milk to bind to a soft but not sticky dough.
Turn out the dough onto a floured surface and knead lightly until blended.
Roll out until 1/2-inch thick and cut into rectangles.
Place the rectangles on a buttered baking sheet and bake in a 425* oven for 12-15 minutes, until risen and golden.
Leave to cool on a wire rack.
Serve on the day made.
Note: You can also make these rolls as triangles.
Instead of rectangles as here, cut 12 triangles from the dough.