Quick and Easy Peanut butter balls
ChefLee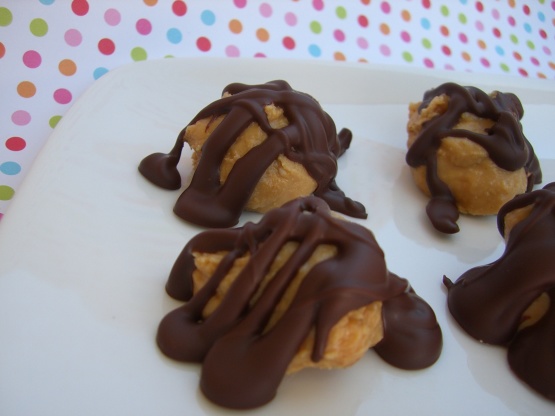 These are good but they are really sweet.

I also scaled down the recipe by following a previous review and followed their advice. The snack turned out great! I love Reece's and this is a good fix for when I need my peanut butter and chocolate! I used some baking chocolate chips for my chocolate glaze --it was easy and yummy!
Mix the butter and peanut butter in a large bowl.
Add confectioners sugar gradually, the dough will be stiff.
Knead small amounts of the dough at a time.
Roll into balls the size of large marbles.
Chill for 10 minutes.
Melt the chocolate bark.
Dip the balls into the chocolate bark.
Place on wax paper.
Let stand until 10 minutes or until firm.
Chill until serving time.