Quick and Easy No Bake Chocolate Cookies
seesko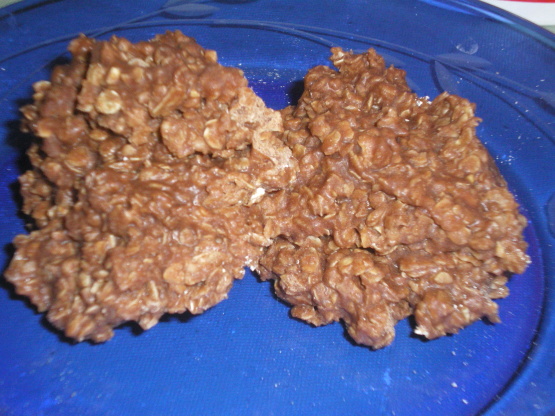 So easy to make and they taste GREAT!!!

Top Review by Emily3
This recipe is also excellent if you omit the chocolate. I boil the mixture 3 to 4 minutes for a more firmer fudge -like texture. This is one of my all-time favorie recipes. I subsitute butter instead of margarine for a richer taste. I love this recipe!
Mix first four ingredients.
Bring to a boil, boil 1 minute.
Remove from heat and add vanilla and peanut butter.
Stir until well blended.
Stir in oatmeal.
Drop by spoonfuls onto waxed paper.
Store in refrigerator or freezer.