Quick and Easy Hamburger Curry
catercow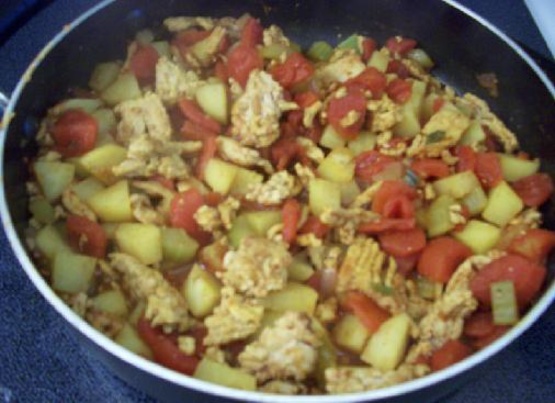 Have dinner on the table in half an hour with this tasty and easy curry dish.

I made this dish just like the recipe... I wish I had added ALOT more FRESH green beans and just a little more potatoes. Just my taste.
Heat oil in skillet.
Saute onion and garlic.
Add ground beef.
Brown.
Stir in remaining ingredients.
Cover and simmer 25 minutes.
Serve with rice.