Quick and Easy Cream of Chicken Soup (Lite-Bleu)
Prep 10 mins
Cook 30 mins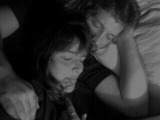 This is our own creation of homemade soup which is ready to eat in about forty minutes. The flavor is superb, and if you like, you can add just about any variation of vegetables you have on hand for an even more robust stew-like dish. All Lite-Bleu recipes are complete meals that we designed for our weight loss diet. Please visit our homepage for more info.
Directions
In a bowl, sprinkle crushed rosemary, rubbed sage, salt, and pepper over chicken. Toss to coat. Heat olive oil in a large non-stick dutch oven. Add chicken to oil, and cook until chicken is done. About 7-8 minutes. Remove chicken to a bowl. Set aside.
Melt butter in the remaining oil in pot. Add onion, celery, carrot and garlic and saute about 3-4 minutes, stirring occasionally.
Add flour all at once and mix well. Cook for another 3-4 minutes, stirring constantly. Add half-and-half, broth, and chicken base. Continue stirring constantly until mixture thickens and comes to a boil. About 10 minutes.
Reduce heat and add chicken and remaining seasonings to taste. Cook an additional 5 minutes.
Reviews
Most Helpful
Excellent!!! My whole family loved this recipe and it was gone in no time! I used 1% milk and the soup was still thick. It counted as 5 WW pts with the low fat milk. I had dry poultry seasoning and I used 2 teaspoons, which was perfect (in place of the rosemary and sage). I wouldn't change a thing. Fantastic! Made for TYM tag. Thanks Bleu! :)

We loved this flavorful soup. The biggest compliment I can give is to say that it tastes like it's full fat and cooked for hours. I used 2 boneless skinless chicken breasts (which, for us, was plenty), chopped into tiny pcs. and then halved the salt, pepper, rosemary and sage mixture. I upped the carrots to 3, since we love them in soup. I used 2 percent milk. I can't tell you how pleased I was with the result....so thick and creamy and packed with good flavor. This was the first time I used the chicken base and I think I'm hooked. Thanks for creating the great soup recipe. I will definitely be making this one again!! ~Made for the TYM tag game in the Cookbook section~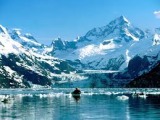 This was good and easy to make. I used chicken I had cooked and stored in the freezer. I followed the recipe as written. Good, basic soup recipe. I love soup year round!