Alia55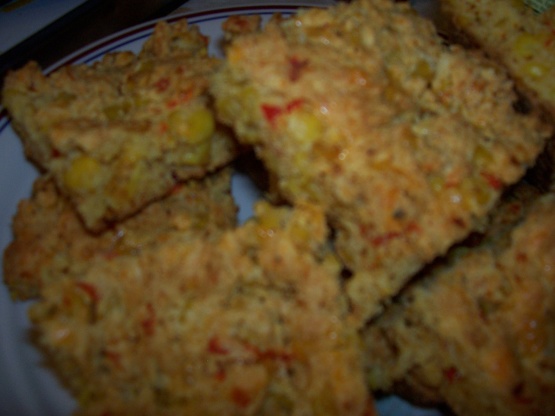 Very savory. It's has a real southwestern flair.

I liked this OK. It's not as moist as I'm used to. I liked it better the 2nd day at room temperature. The corn gives it a nice crunch.
Preheat over to 400°F.
Combine cornmeal, flour, baking powder, baking soda and salt in large bowl. Stir in corn cheese and red pepper.
Beat egg in small bowl.
Add butter and buttermilk; stir into corn mixture just until combined.
Pour into greased 8 inch square baking pan.
Bake 25 to 30 min, or until light brown and toothpick inserted in center comes out clean.