Quick and Easy Cinnamon Toast
Boomette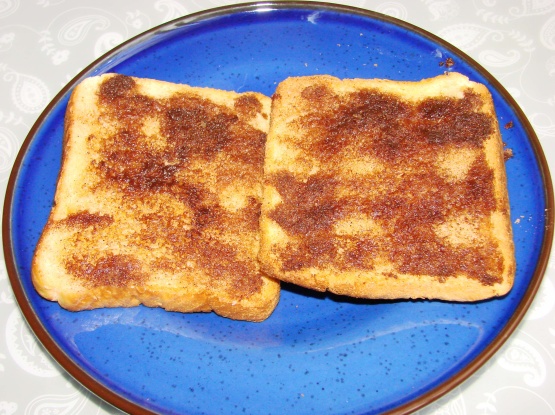 From the Young Times magazine, it was submitted by Misra Durrani.

I was surprised to see that most people seem to toast their bread first, then add the cinnamon/sugar mixture. Charishma's way is the way my family has always made it. We butter the bread, sprinkle the mixture and place several pieces on a cookie sheet. Then under the broiler it goes. So warm, soft and toasty!
Take a slice of bread.
Spread a light coat of butter on it.
In a small cup, mix sugar with cinnamon powder and sprinkle it on the bread.
Toast the bread.
Serve hot.