Quick and Easy Chicken Curry for 2
Ninna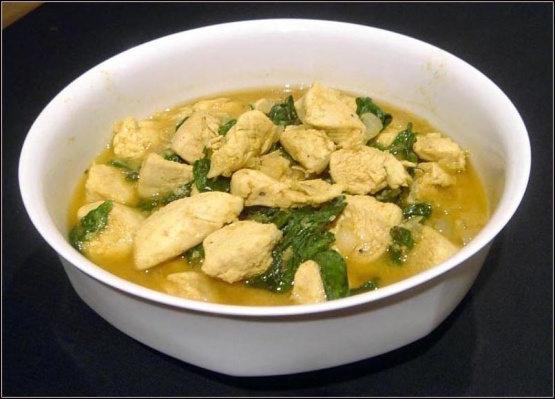 When in a hurry, this can be a solution. It's tasty, quick and filling.

I double the recipe for a 3 man fire house. I still use 1 chx stock cube or 1 Tbl spoon of powdered chx stock as 2 makes it too salty. I also cut up carrots and add after the onions are cooked down. Never had a complaint.
Saute the onion in the oil for 2-3 minutes.
Add chicken breast and fry for 2-3 minutes.
Add all other ingredients except the spinach and simmer for 10 minutes.
Add a little water if it is too dry.
Stir in the spinach, cook for 2 minutes.