Quick and Easy Applesauce Cake
Prep 15 mins
Cook 40 mins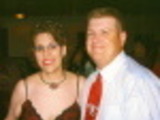 Very tasty and easy! I use the individual containers of applesause my family leaves in the frig to make this cake. I have used different favored applecauses too.
Directions
Blend sugar and cinnamon in small bowl.
Grease Bundt pan and dust with 1 tablespoon of the sugar-cinnamon mixture, reserving remainder for cake.
In large bowl combined margarine, eggs, applesauce, and cake mix until moistened.
Reserve 1 1/2 cups batter.
Pour remaining batter into pan.
Sprinkle with remaining sugar-cinnamon mixture; then top with reserved batter.
Bake at 350 degrees for 40 minutes or until done.
Cool cake in pan for 15 minutes, then invert on serving plate.
Reviews
Most Helpful
This was a great recipe! I did tweak it with the addition of a tsp of vanilla and a dash of nutmeg. Will make it again as my husband has already eaten a third of the cake!!
We made this for National Applesauce Cake Day at Day Care. I was looking for a simple recipe & This was easy for the kids to help with:) They could hardly wait to cut into it & it was still a little warm when they ate it !! It has a wonderful aroma from mixing to baking :) It's very moist and mild flavored so the kids really enjoyed it!! I am gluten free so I am going to try this recipe with the GF yellow cake mix so I get to enjoy it :)
Yummy !!! Delish!!! This cake was so moist and so easy to make. This is definitely a keeper. I used homemade applesauce that was made with brown sugar, aside from that I followed the recipe exactly as written. I baked it in a 13x9in pan for about 33 minutes instead of using a bundt pan. Thanks again.