Quiche -- Spinach Sausage
luvmybge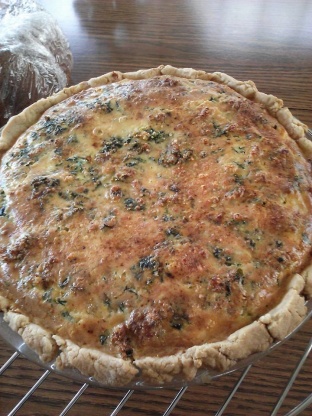 An easy and delicious meal.. either for lunch, brunch or dinner. I've even eaten it for breakfast. It reheats well, too.

I have been using this recipe for years, it,s Always a big hit !
Bake shell 400° for 7 minutes.
Drop temperature to 375°.
Cook sausage, onion and garlic until done.
Drain.
Stir in spinach and stuffing mix.
Sprinkle first cheese and then sausage mix into pie crust.
In bowl combine eggs and half& half.
Pour over sausage mix.
Bake 30 minutes.
Sprinkle with parmesan and paprika.
Bake 15 minutes longer.