hepcat1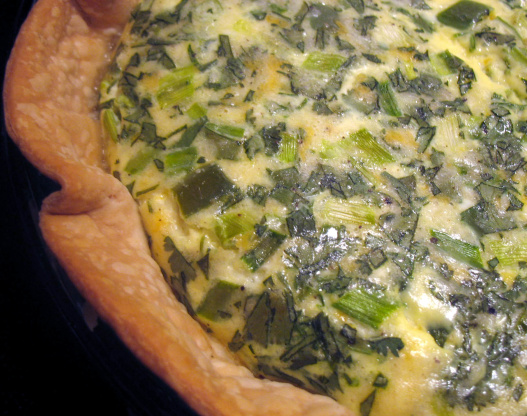 Master recipe for quiche.

i was going to rate this a 4 because the instructions are vague...i have never made a quiche before so i didn't know what to look for when the custard is set or what time to start checking on it to see if it was done. BUT the first bite did win me over and this is indeed a silky, creamy custard. i used black forest ham, broccoli, and cheddar cheese which i layered on the bottom of the pie crust and then mixed the custard ingredients together and poured it over the layered filling. i started to check it at 40 minutes and kept testing for doneness every 5 minutes...mine needed 55 minutes. when my custard was golden brown and slightly jiggly but not liquid it was ready. thank you for the recipe.
Preheat oven to 375.
Fill parbaked shells and bake until set.
Any filling you wish to use.
Serve warm or at room temperature.