Quiche Lorraine With Dijon Mustard
Yummmm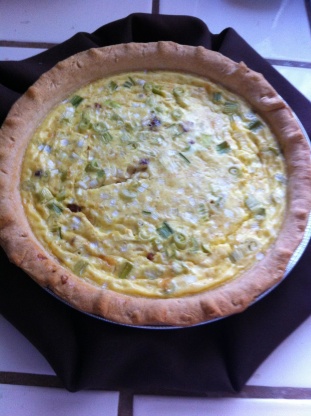 I've had this recipe for many years. I think it's originally from an ad for Grey Poupon mustard that was in a magazine. It makes a lovely brunch, lunch, or light supper and the dijon mustard adds a wonderfully savory flavor to the typical Quiche Lorraine.
Scatter ham and cheese evenly over the bottom of the pie shell.
In a bowl, combine the remaining ingredients.
Pour into pie shell and bake in a preheated 375 degree oven for 35-40 minutes, or until a knife inserted into the middle of the quiche comes out clean.