PaulaG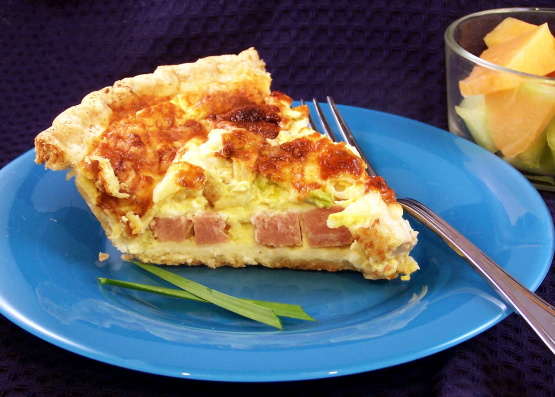 Chicken cordon bleu for breakfast? Impress your overnight guests with a dish that tastes gourmet and is a great way to use up leftover chicken.

While the flavor of this quiche was good, the texture really was not to our liking, I'm sorry. I cooked it longer than specified and it still had a very mushy texture to it.
Preheat oven to 375 degrees.
Evenly distribute the meats, cheese and onions in the pie crust; whisk together all other ingredients and pour on top; sprinkle paprika across top for color.
Bake uncovered for 35 minutes, or until top is golden; let it set for 10 minutes, then cut and serve.