Queso Fundito Diablito (Melted Cheese With a Kick)
Boomette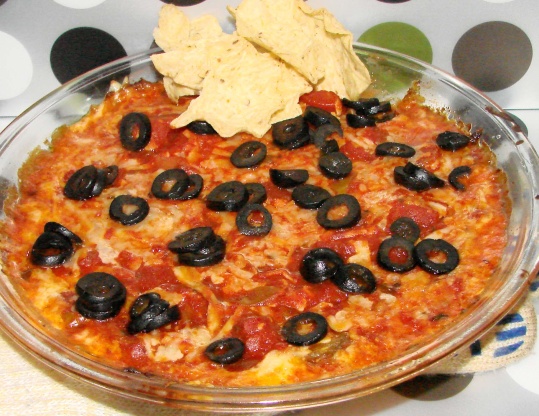 Queso Fundita means Melted Cheese in Spanish, but this is more than just melted cheese! It is very tasty, makes a nice presentation and has just the right kick (Diablito)!
Heat oven to 350°F.
Mix together salsa, chilies and cheeses in a 2 quart casserole or baking dish.
Bake for 30 minutes or until bubbly and cheese is partly melted; Do Not Stir!
Garnish with olives and allow to stand for 10 minutes.
Serve warm with chips.
Enjoy!