Queen Bs Jersey Crab Burger
carolinajen4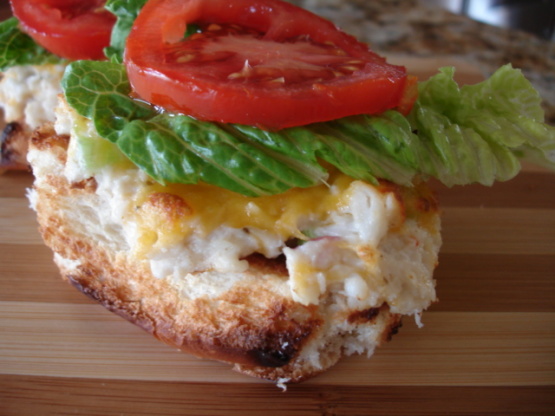 This is an awesome crab burger, nothing like the traditional beef burger. Make it healthy and make it stand out from the rest. Recipe Courtesy of the Queen Bs ZWT3

DH & 2DS approved! The only things I did differently were using Johnny's Seafood seasoning, and adding a dash of lemon juice. This was a wonderful alternative to the plain old hamburger. Thanks for posting! UPDATE: We come back to this time and time again! They are a delicious burger that come together so quickly. Delicious!!!
Mix together all ingredients.
Place open buttered potato buns on cookie sheet and broil until lightly brown (about 1 minute).
Spread crab meat mixture on each half of bun.
Top each bun with more grated cheese.
Return to broiler and broil until cheese melts.