Quatre Epices (Four Spices) Gascon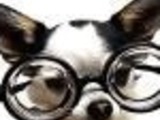 Quatre epices comes in many versions. This combination--with pepper, without allspice or coriander, is typical of Gascogny and is used in many dishes, especially in confit. I like to use whole spices and put them all in the grinder; the scent and the flavor is greatly enhanced. If you only have the pre-ground versions, then use them and it will be a delicious mix. The measures are a guide; feel free to adapt to your own taste.
Directions
Combine in an airtight container and store in a dry place.
Most Helpful
When I tagged for PRMR, I knew exactly for which I wanted to use add this--homemade chutney. Exotic, fragrant and flavorful...yep, the spice is right!

This is a fabulous combination, i will be using it to make a tourtiere, a traditional meat pie in quebec.

Wonderful blend! The smell is heavenly, I will be keeping this blend on hand. I can see many uses for this treasure. Thanks for posting! ZWT3