Quatre Epices (Four Spices) Gascon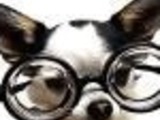 Quatre epices comes in many versions. This combination--with pepper, without allspice or coriander, is typical of Gascogny and is used in many dishes, especially in confit. I like to use whole spices and put them all in the grinder; the scent and the flavor is greatly enhanced. If you only have the pre-ground versions, then use them and it will be a delicious mix. The measures are a guide; feel free to adapt to your own taste.
Directions
Combine in an airtight container and store in a dry place.