Derf2440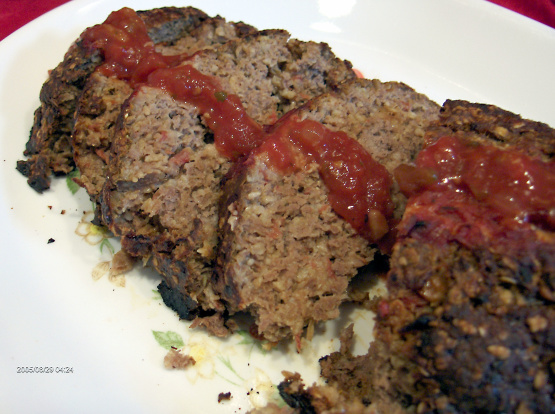 this was in todays paper, a throwback to the old recipe that used to be on the Quaker -oats box- worth a try according to the archiver.

This was the original meatloaf recipe on the box. For a topping, mix 1 cup catsup with 1/2 cup honey and pour over top of the meatloaf before baking. I did this at first to get my kids to eat it, but now everyone always wants me to make it this way. The catsup/honey is good over chicken before baking, too. :)
Preheat oven to 350°F.
mix all ingreds, put in loaf pan and bake 1 hour.
drain off fat.