Derf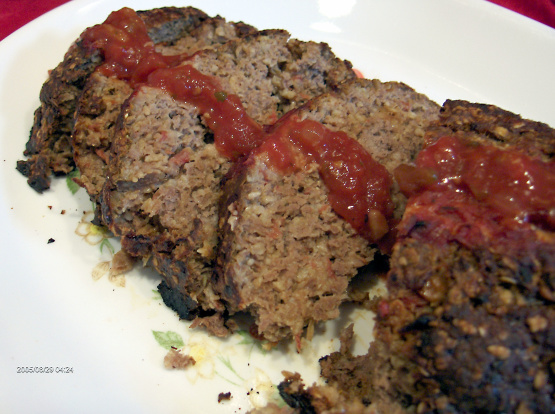 Recipe by chia
this was in todays paper, a throwback to the old recipe that used to be on the Quaker -oats box- worth a try according to the archiver.
Came out great! Only thing I did different is I added 3 garlic cloves and I fried them with the onions on butter begore mixing so my children won't complain the onions 'taste too much' and I got no complaints! And I also added ketchup, brown sugar mix on top before cooking.
Preheat oven to 350°F.
mix all ingreds, put in loaf pan and bake 1 hour.
drain off fat.