4-H Mom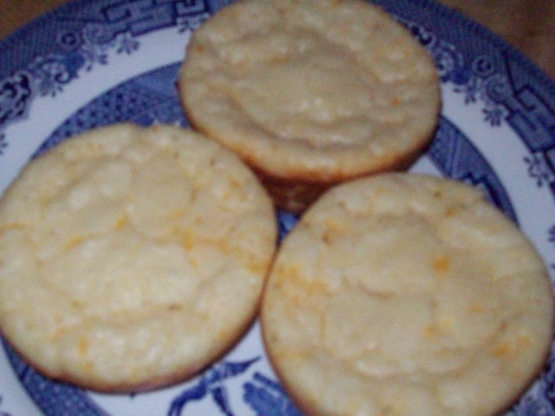 A wonderful cheese muffin, best served warm. Recipe originally came from PioneerWoman.com and quickly became a favorite here. The original recipe states they can be frozen but I haven't tried that yet.
Whisk together flour, sugar, baking powder and salt.
Stir in cheese.
In a separate bowl, whisk egg, milk, and butter together.
Pour milk mixture into dry ingredients; stir with a spoon to combine.
Bake in greased muffin tins at 375 degrees Fahrenheit for 20 to 25 minutes.
Makes 12.