PaulaG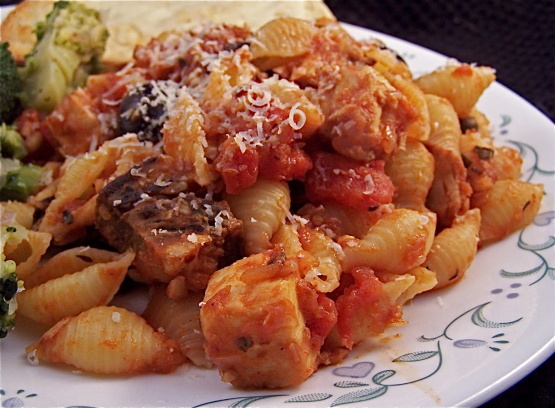 I love this sauce - it has a nice bite to it and is a nice change from marinara.
Top Review by PaulaG
I had leftover grilled swordfish steaks and was looking for a delicious way to make a meal for 2 and found this recipe on line minus the artichoke hearts. The recipe was reduced by half. The fish was diced into bite size pieces and added the last few minutes to warm and allow the flavors to blend. The pasta was medium shells. Dinner was outstanding.
In a large pot heat the olive oil over medium high heat. Add the onion and sauté until soft and lightly caramelized, about 6 minutes. Add the garlic and cook an additional 2 minutes. Add the tomatoes and the remaining ingredients and simmer until the sauce is thickened and slightly reduced, about 40 minutes. Adjust seasoning, to taste, cover and set aside. Add pasta to the pan and toss for 1 minute.