Alskann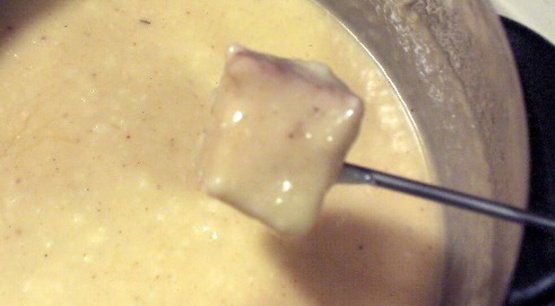 Alcohol free cheese fondue, posted as request. This was named after Pussyfoot Johnson the prohibitionist.

Made for Valentine's Day family fondue night and this was everyone's favorite. Just realized I forgot the paprika and nutmeg; oh well, it was still good! Served with bread cubes, multigrain and sourdough, rye pretzels, mushrooms cut in half, and baby carrots cut in half. Thanks for sharing the recipe!
Grate both cheeses Rub fondue pot with the garlic.
Add apple juice and heat until it begins to bubble Stir in both the cheese by the handful.
When cheese is melted mix together cornstarch with lemon juice, stir into cheese mixture until thickened.
Season with paprika and nutmeg.
Transfer fondue pot to tabletop burner.