Purple Sprouting Broccoli and Asparagus Salad
Prep 30 mins
Cook 10 mins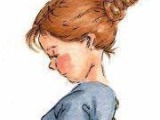 Here is a tasty way to serve those delicious spears of purple sprouting broccoli.
Directions
Separate the broccoli into small sprigs and steam until just tender.
Steam the asparagus until just tender.
Combine the broccoli, asparagus and spring onions in a bowl.
For the avocado dressing, purée all the ingredients in a blender or food processor.
Season to taste.
Mix the dressing with the broccoli and asparagus and serve on a bed of baby spinach, with the cherry tomatoes.
Garnish with capers, if using, and fresh dill.
Reviews
Most Helpful
I'd try this recipe simply based on Sackville Girl's great photo. The salad looks like it's delicious! It's in my cookbook and certainly will be made. (5 stars for the photo)
This recipe makes a very big salad, nearly enough for a main course, and it certainly makes good use of spring ingredients. The avocado dressing had a nice taste to it, although I did find it a bit thick. Next time I might add a bit more lemon juice or olive oil to thin it out a bit. I also prefer red onions to spring onions, since the salad is very green with the asparagus, spinach and broccoli. It's nice to add a bit more colour.