Prep 10 mins
Cook 50 mins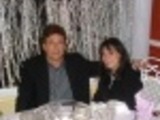 I have a friend who is always begging me to make him a rhubarb pie. He doesn't want any other fruits mixed in (I love to make strawberry-rhubarb pies and jam) and he doesn't want any custard - just purely rhubarb. So here is my recipe.
Directions
Preheat oven to 375 degrees.
Line a 9-inch pie plate with a pie crust; trim to fit plate.
In a large bowl, stir together sugar, flour, and cinnmon; stir in rhubarb.
Transfer rhubarb filling to pie crust. Place top pie crust on filling and seal. Cut slits in crust top. Crimp edge of pie crust and brush with milk; sprinkle with sugar.
Bake for 45 to 50 minutes until filling is bubbling and pastry is golden. (If edges get too dark during baking, cover them with foil.) Cool on a wire rack.
Reviews
Most Helpful
I have made this twice (exactly as written) in the last week to rave reviews! Easy and delicious, thank you Chef JackieOhNo!
I've made this with fresh cut rhubarb straight from the yard using Always Perfect Pie Crust or Pastry. We love rhubarb and this pie came out beautifully. I couldn't resist taking a small bit even though it was still slightly warm. YUM. Used Splenda in place of the sugar with excellent results. Any rhubarb fancier should really enjoy this.