Bergy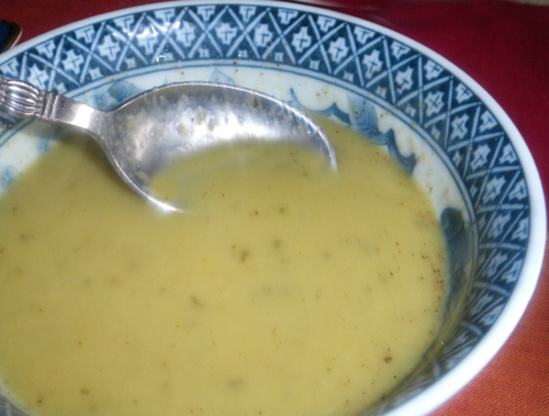 Anyone who's read the other recipes I've posted knows I'm a big fan of "Quick & Easy". This recipe is no different. Its from Diana Shaw's book, The Essential Vegetarian Cookbook.
In a large saucepan combine the asparagus, shallot, potatoes, vegetable broth, mint and lemon zest.
Bring them to a boil over medium-high heat.
Cover, reduce the heat to medium-low, and simmer until the potatoes are tender enough to puree, about 20 minutes.
Puree the soup with an immersion blender, or in a food processor.
If using a food processor, transfer the soup back to the saucepan.
Heat the soup to warm it through.
Season with salt and pepper and garnish each serving with a sprinkle of chives and scallion greens.