udita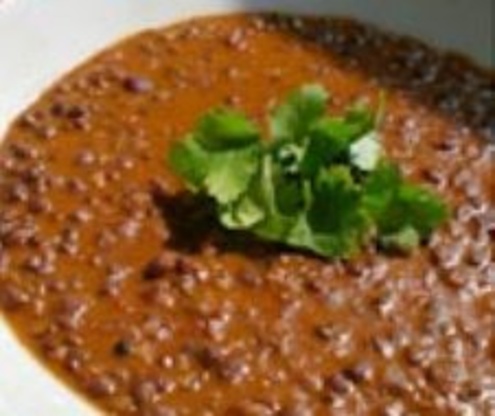 A Punjabi mixed lentil curry generally made with lots of butter and cream.This recipe tastes even better the following day after reheating properly.

This was a great recipe and one that I now incorporate into our regular rotation. We are vegan so I replaced the butter with vegan margarine and the cream with Belsoy (a soy-based cream. Delicious for the whole family! Thank you for sharing this recipe!
Soak whole black urad and rajma overnight in 3-4 cups of water.
Cook the soaked dal and rajma in the same water with salt, red chili powder and half the chopped ginger till dal and rajma are cooked and soft.
Peel and chop the onion, ginger and garlic finely. Also chop the tomatoes.
Heat oil and butter in a thick-bottomed pan. Add cumin seeds, when it crackles add chopped onions and fry till golden brown.
Add chopped ginger, garlic and chopped tomatoes. Sauté till tomatoes are well mashed and fat starts to leave the masala. Add boiled dal and rajma to this.Do not add the liquid at first.Crush(mash) the dals with the back of the ladle while stirring continuously, this gives that creamy texture to the dal .
Add the liquid and some water if required and simmer on very low heat for fifteen minutes.
Add fresh cream and garam masala powder let it simmer for another five minutes. Finish off with a couple of pinch of Kasoori methi powdered.
Serve hot with Naan or Paraatha.
Tip: Replacing the tomatoes with 4 tablespoons of thick tomato paste will enhance the taste and colour of the dish manifold.