LemurKat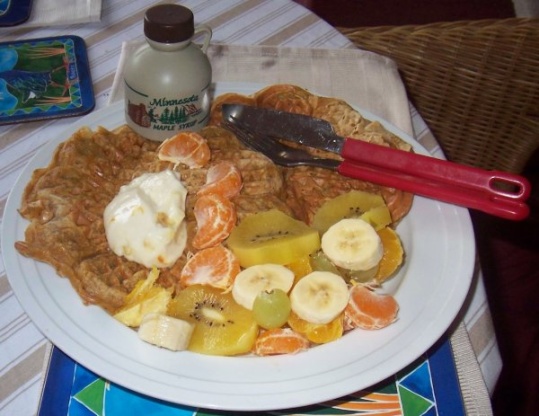 Try topping the waffles with vanilla flavored nonfat yohurt or spiced apples.
Beat together egg, egg whites, sugar, milk, oil, pumpkin and vanilla.
Mix dry ingredients.
Add to egg mixture.
DO NOT OVERMIX.
Fold in apple and nuts.
Make waffle in your waffle maker with about 3/4 cup of batter per waffle.